Commercial Electrician
Home /

Commercial Electrician
Commercial Electrician
Weiss Electrical has been servicing the Brisbane commercial and industrial electrical market for over 25 years. We know how to provide a reliable and high quality service to make life easier for our owners, property managers and tenants. We understand the complexities of managing properties and are here to fix your problems. When we attend site we are vigilant and report any issues found, even if not related to electrical. Problems are solved quickly and efficiently whilst keeping in constant contact with the relevant parties. You'll get a fast response time, you'll get the problem solved quickly, and you'll get a quality outcome. That's why our commercial customers trust us. Just read our reviews.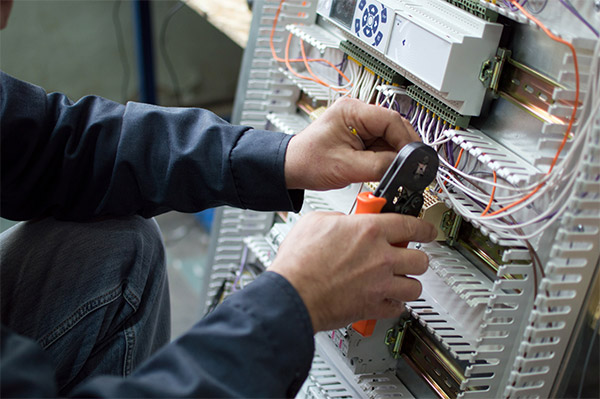 Real Estate Offices
Clubs and Pubs
Retirement Homes
Facilities Management Companies
Builders
Bakeries
Retail outlets
Wholesale outlets
Factories
Architects
Medical practitioners
Professional practices
Shopping Centres
Restaurants
Fast Food outlets
Franchises
Gyms and Studios
Schools and Training Centres
Service Stations
Our services
You'll get experience and knowledge that over 25 years in the industry gives.
From new home installs and renovations to repairs and maintenance. We can do it all for you. No job too big or too small.
We can help with your cabling and data needs, and make your life better with improved WIFI connections.
From new home installs and renovations to repairs and additional TV outlets.
Control your security and house lighting from your smart phone. This is just one of the many things we can do for you.
You'll get licensed and highly skilled staff that will do the job properly the first time.
Your air conditioning unit could be making you sick. Did you know servicing your air conditioning unit is as important as servicing your car?
Check out our amazing 9 STAR QUALITY GUARANTEE