Electrician Indooroopilly
Electrician Indooroopilly
Weiss Electrical is based in Annerley and services surrounding suburbs Belmont, Highgate Hill, Electrician Indooroopilly and Electrician Norman Park.
Indooroopilly is a suburb of inner Brisbane, Queensland, Australia on the western side of the Brisbane River. It has a population of approximately 13,500 residents.
Indooroopilly History
Indooroopilly is bounded to the south and south-east by the Brisbane River. The traditional owners of the Indooroopilly area are the Aboriginal Jagera and Turrbal dialect groups. Both groups have related languages and are classified as belonging to the Yaggera language group (from Moreton Bay to the base of Toowoomba ranges).
The area was first settled by Europeans in the 1860s as part of the cattle run, McDougall Station, which extended from Toowong through to Moggill. The property was later subdivided into smaller farms for dairy and other agricultural uses.
Indooroopilly Name
The name Indooroopilly has been the subject of debate, but is most likely derived from either the local Aboriginal word nyindurupilli meaning 'gully of the leeches', or yindurupilly meaning 'gully of running water'.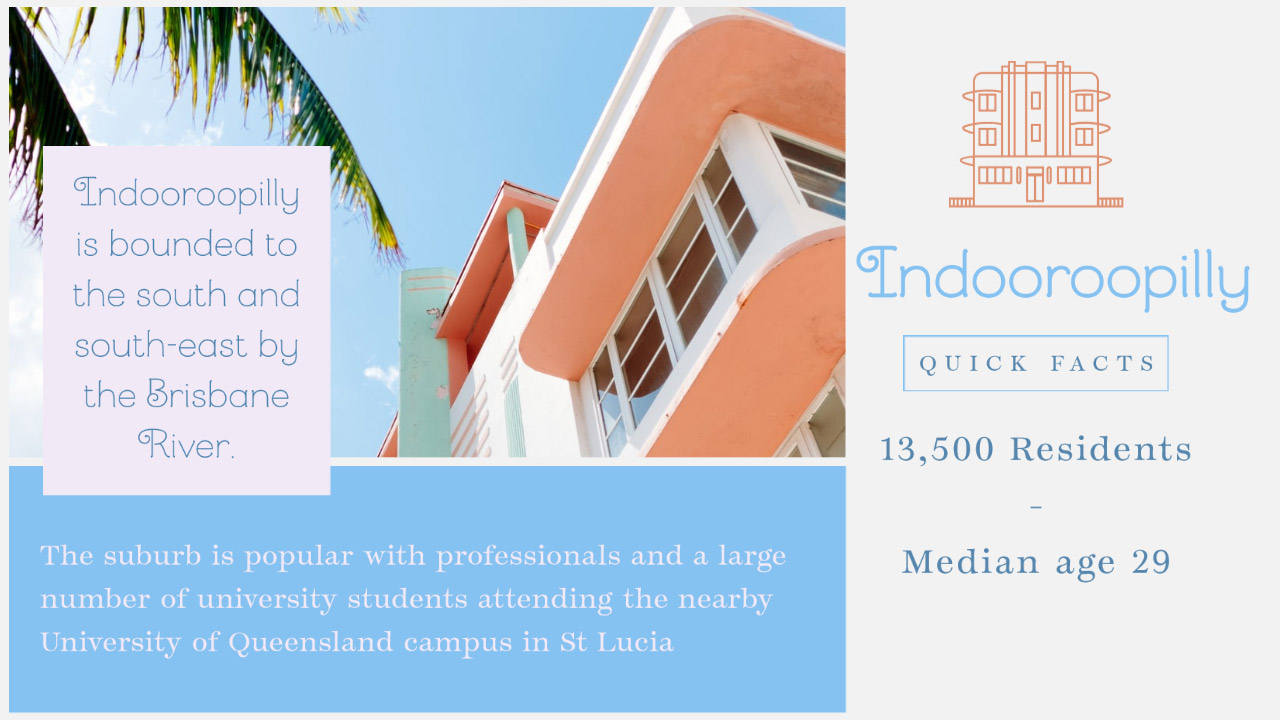 Indooroopilly Today
The median age of the Indooroopilly population is 29 years of age, 8 years below the Australian median.
In Indooroopilly the twenties age group makes up 28.5% of the population, compared to 13.8% nationally.
Indooroopilly hosts significant commercial, office and retail sectors and is home to Indooroopilly Shopping Centre, the largest shopping centre in Brisbane's western suburbs. The suburb is popular with professionals and a large number of university students attending the nearby University of Queensland campus in St Lucia. The housing stocks consist of a mix of detached houses and medium density apartments.
Given the median age of Indooroopilly residents; the mix of accommodation types; and the presence of a major shopping centre, university campus, numerous schools and professional business premises, it is no surprise that the demand for the installation, servicing and maintenance of quality, comprehensive and cutting-edge electrical, digital and communications technologies is extremely high in the suburb.
Weiss Electrical is perfectly placed and experienced to cater for the diverse needs of those living, working and studying in Indooroopilly.
Weiss Electrical is your friendly, reliable, affordable Brisbane electrician. We have been servicing residential, commercial and industrial customers for over 25 years. We bring knowledge, experience and quality to every job. With Weiss Electrical you'll get great advice with years of experience behind it. Weiss Electrical are trusted by many, but don't take our word for it, read our reviews. Our 9 point Quality Guarantee is what separates us from the rest.
Brisbane Suburbs we Service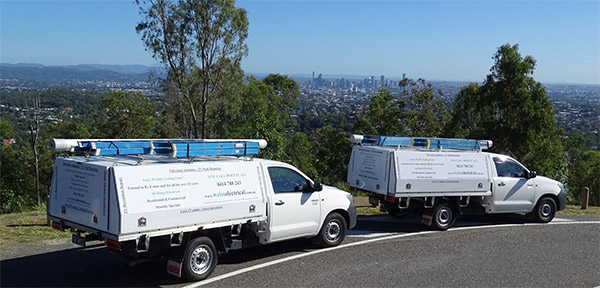 Our services
You'll get experience and knowledge that over 25 years in the industry gives.
From new home installs and renovations to repairs and maintenance. We can do it all for you. No job too big or too small.
We can help with your cabling and data needs, and make your life better with improved WIFI connections.
From new home installs and renovations to repairs and additional TV outlets.
Control your security and house lighting from your smart phone. This is just one of the many things we can do for you.
You'll get licensed and highly skilled staff that will do the job properly the first time.
Your air conditioning unit could be making you sick. Did you know servicing your air conditioning unit is as important as servicing your car?
Check out our amazing 9 STAR QUALITY GUARANTEE