Queensland New Smoke Alarm Legislation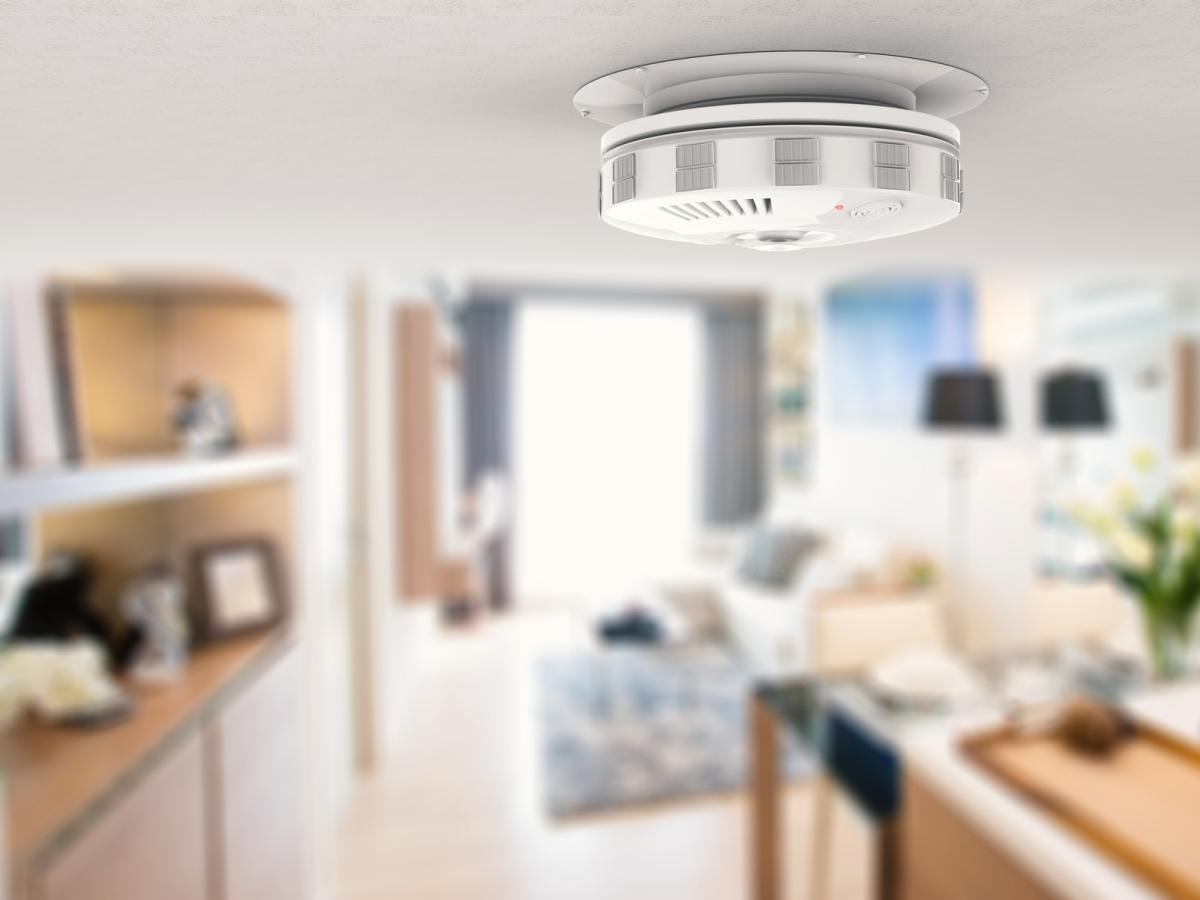 Queensland New Smoke Alarm Legislation
New smoke alarm legislation commenced in Queensland from 1 January 2017.
New and substantially renovated homes are now required to have interconnected Australian Standard (AS) 3786-2014 photoelectric smoke alarms in all bedrooms, in hallways where bedrooms are connected, and on each and every level of the residence.
This applies to homes where building applications were lodged after 1 January 2017.
To comply with the new laws homeowners can install either hardwired 240V smoke alarms or non-removable 10-year battery smoke alarms.
Safety Checklist (apply to an licensed electrician)
Turn off electricity at the switchboard before you enter the ceiling space and start any work.
Isolate, lockout and tag.
Undertake risk assessment.
Confirm conductive foil insulation is not energised.
Confirm whether the ceiling sheeting contains asbestos. If it does and the alarm must be installed there, follow safe work procedures for asbestos.
Replace fluids regularly when working in hot conditions. Our heat stress page has information and safe work procedures.
Always let someone know before heading into the ceiling space and maintain contact with them.
Step carefully on joists and beams and not on the ceiling material. Our work at heights page has more information.
On completion of the electrical work ensure testing of circuits in accordance with Section 8 of the Wiring Rules.
Issue certificate of testing and safety.
source Worksafe
Is a Hard-wired Alarm Better?
A Hard-wired smoke alarm connects to your electrical system and therefore always has a power source.
All hard-wired alarms have a back up battery providing an extra fail-safe.
Smoke alarms have an expiry date of 10 years whether they are hard-wired, or battery powered.
Who can install a Hard-wired alarm?
The installation of hardwired 240V smoke alarms must be performed by a licensed electrician.
Where to place smoke alarms
Where practicable smoke alarms must be placed on the ceiling.
Smoke alarms must NOT be placed:
within 300mm of a corner of a ceiling and a wall;
within 300mm of a light fitting;
within 400mm of an air-conditioning vent
refer https://www.qfes.qld.gov.au/community-safety/smokealarms/documents/QFES-InfoSheet-SAInstall.pdf
Other Articles
Oct 15, 2020 Government Rebates for LED Lighting
Sep 23, 2020 Install IXL Tastic
Jul 13, 2020 The NBN and Australian Registered Cablers
Apr 30, 2020 Brisbane Storms
Apr 6, 2020 Wi-Fi just got faster
Mar 17, 2020 Confused about Data Cabling?
Jan 31, 2020 Outgrown your electrical cabling systems?
Dec 19, 2019 Strict Cabling Laws
Oct 3, 2019 Computer Data Cabling
Sep 9, 2019 Earthing Your Home
Jul 12, 2019 Genesis Security Systems developed in Australia
Jun 24, 2019 Affordable Home CCTV
Jun 6, 2019 LED Lighting
Apr 9, 2019 Pre-purchase Electrical Inspection

Check out our amazing 9 STAR QUALITY GUARANTEE