Pre-purchase Electrical Inspection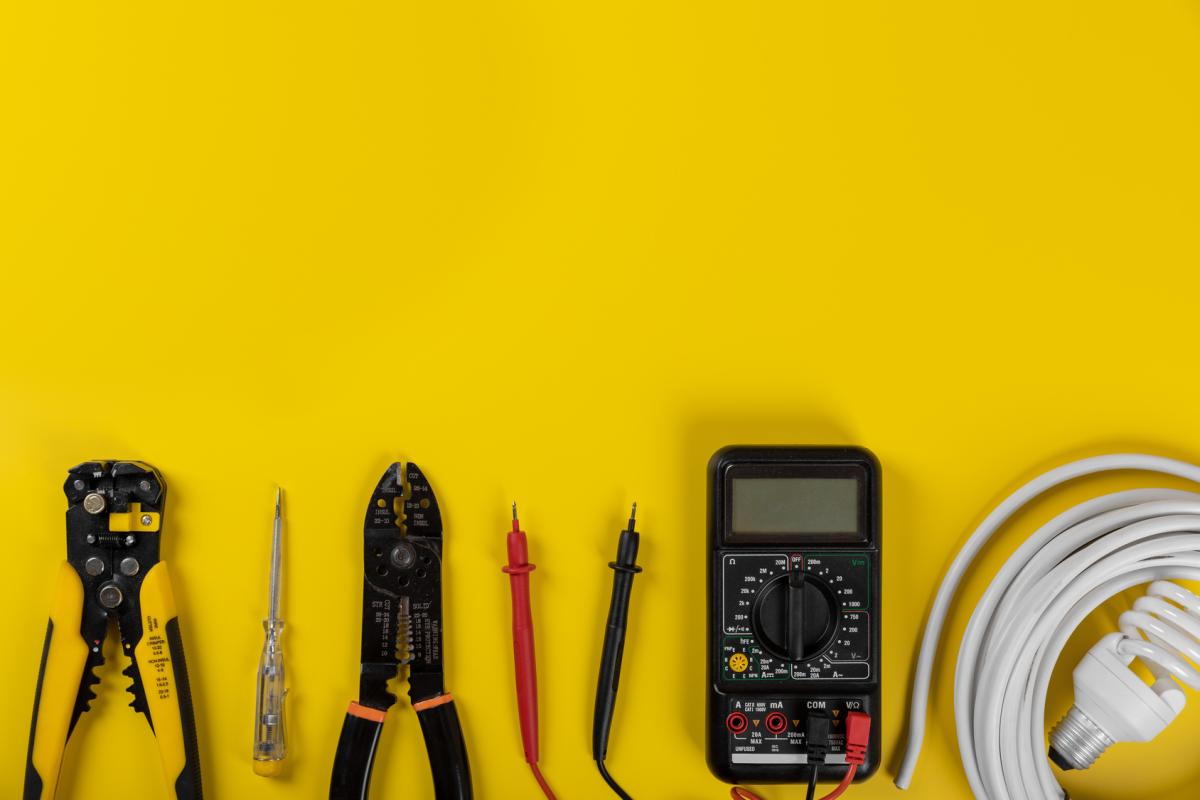 Pre-purchase Electrical Inspection
Few people are familiar with a pre-purchase electrical inspection when buying a new home or unit.
It is common to get a pre-purchase building and pest inspection and also regular annual termite inspections with a termite barrier system.
With the moist Brisbane climate there can be quite a few issues with electrical wiring in a home.
Our pre-purchase electrical inspection consists of the following:
Check the condition of the electrical switchboard.
Inspect the meter box, and check for safety switch(es).
Check home automation, security and intrusion system.
Check air-conditioning systems and power outlets.
Test earthing system to eliminate risk of electrocution.
Check power points, switches and lights to ensure they are operating correctly.
Test operation and wiring of oven, hotplate and hot water system.
Suggest any power saving ideas and the potential costs involved.
Advise of any other potential problems in electrical system.
Weiss are experts in electrical, lighting, home automation, alarms, security systems and air conditioning systems so having us conduct your pre-purchase electrical inspection may help diagnose issues in these increasingly sophisticated areas.
Safety
With electricity there is often no warning of a major problem. Corrosion and electrical faults can have dire consequences.
The ESO is also encouraging pre-purchase electrical inspections to assist buyers to identify if a property is safe and complies with all electrical legislation. We are promoting these inspections to assist buyers in avoiding costly and unsafe issues, to act as a deterrent to dangerous and illegal DIY work, and to encourage home owners to commit to better maintenance practices.
Brisbane Pre-Purchase Electrical Inspection - Case Study

1 Check the condition of the electrical switchboard. Is it damaged and does the internal panel contain asbestos?
Check if switchboard and electrical equipment have no conductor insulation deterioration.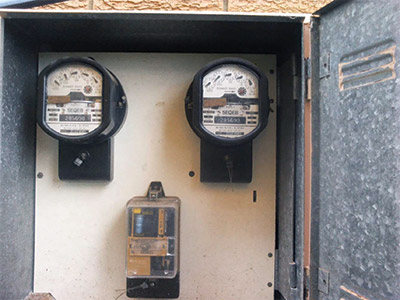 Comments:
Main switchboard is in good condition. Only one safety switch for all power. The meter box is in good condition. No asbestos. The consumers mains cabling has been wired in black only. This is not legal, however it is safe.
Pass

2 Switchboard equipment is correctly labelled.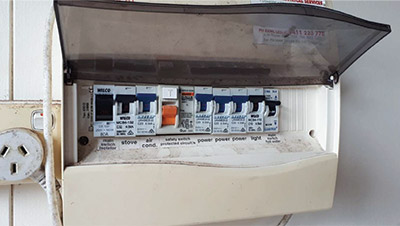 Comments:
Switchboard is correctly labelled.
Pass

3 Inspect the meter box, and check safety switch(es) are installed. Ensure safety switches, circuit breakers, isolators and fuses show no evidence of mechanical damage.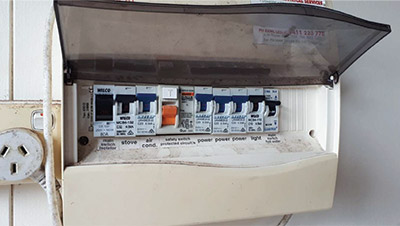 Comments:
Safety switch is functional. No signs of damage.
Pass

4 Is there a Multiple Earthed Neutral (MEN) connection between neutral and earth at the main switchboard?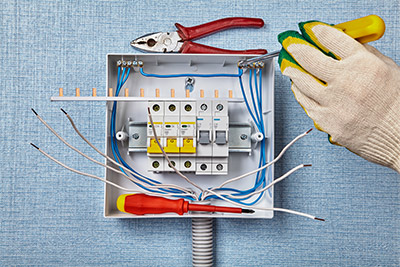 Comments:
The MEN connection is present and functional. refer Earthing Your Home
Pass

5 Semi-enclosed re-wireable fuses, where fitted, have not deteriorated due to arcing and have no exposed live parts when the fuse carrier is fitted into the fuse base.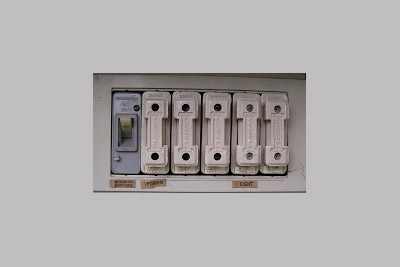 Comments:
No re-wireable fuses.
N/A

6 Check air-conditioning systems. Are the indoor / outdoor units clean? Is there any sign of damage or corrosion? Is the ducting, the ceiling registers, return air grill and filter in good condition and clean?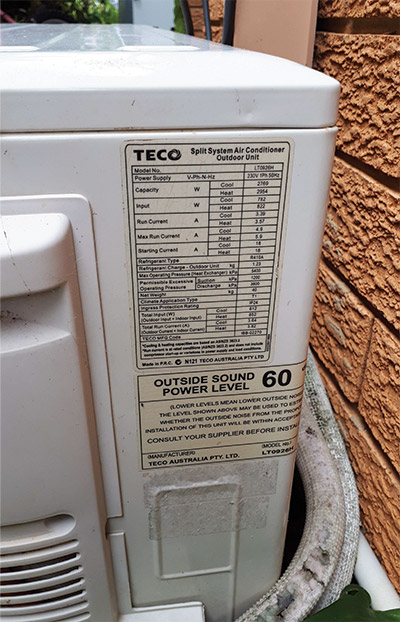 Comments:
Outdoor unit for the upstairs lounge room (southwestern corner) has a noisy fan. The Sharp indoor unit is old, however still functional. The ground floor lounge room Panasonic unit unit is relatively new and functioning correctly. The master bedroom Teco unit has a damaged horizontal vane, however is working correctly. The outdoor unit requires some plants to be removed, and the metal pipe cover requires re-securing to the wall. The masonry anchors have perished in the sun.
Pass

7 Check earthing system to eliminate risk of electrocution. The exposed portions of the earth electrode show no evidence of corrosion, damage or poor connection of the main earthing conductor.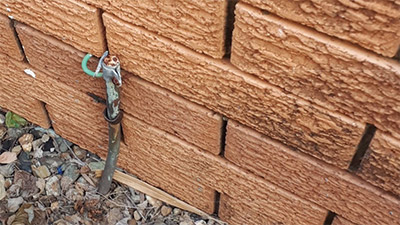 Comments:
The earthing stake is in good condition without damage.
Pass

8 Check metallic water pipe has not been replaced with plastic piping when the piping is used as the earth electrode.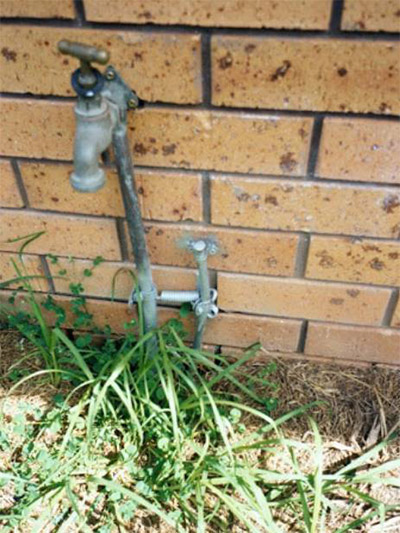 Comments:
Not used
N/A

9 Check power points, switches and lights to ensure they are undamaged. Socket outlets exhibit no mechanical damage and there is no evidence of overheating. Lamp holders exhibit no evidence of mechanical damage or evidence of undue overheating or arcing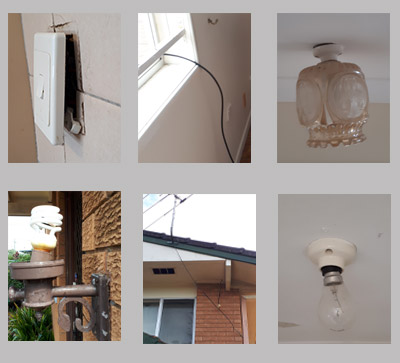 Comments:
Light in garage has no 18w tubes. It is unknown if it is functional. External entry light has a damaged lamp holder, no cover and is coming away from the wall. It is not functional and not safe.
The NBN conduit through garage requires re-fixing to the ceiling. There are no covers on the ground floor lights and only one works. The entry light requires a lamp and is switched on with the external light. The spare room downstairs has a switch on the northern side that does not appear to turn anything on or off.
The laundry power point above the washing machine has a damaged switch and requires replacement.
We test earthing systems by performing a visual check and (depending on the level of test requested), performing an earth loop impedance test which checks the integrity of the cables, and performing a earth test.
Electrical safety switches are for personal / livestock protection only. If the earth resistance is greater than the Australian standard limits, the safety switch will not function correctly.
Note all images of issues supplied to prospective homeowner.
Fail
The above is just part of our comprehensive Pre-Purchase Electrical Inspection report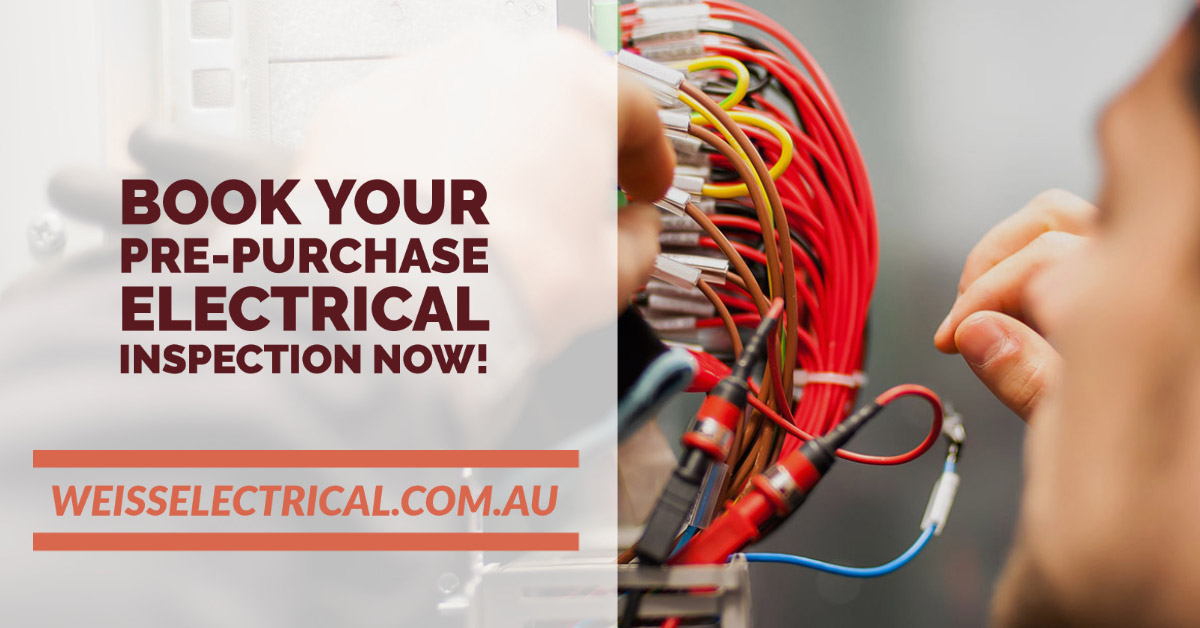 Share:
Other Articles
Aug 11, 2021 Flickering Lights
May 18, 2021 C-Bus by Clipsal
May 5, 2021 Dealing with Corrosion and Electrical Faults
Mar 30, 2021 Bathroom Renovations Electrical Planning
Feb 9, 2021 How does electricity get to your home?
Oct 15, 2020 Government Rebates for LED Lighting
Sep 23, 2020 Install IXL Tastic
Jul 13, 2020 The NBN and Australian Registered Cablers
Apr 30, 2020 Brisbane Storms
Apr 6, 2020 Wi-Fi just got faster
Mar 17, 2020 Confused about Data Cabling?
Jan 31, 2020 Outgrown your electrical cabling systems?
Dec 19, 2019 Strict Cabling Laws
Oct 3, 2019 Computer Data Cabling
Sep 9, 2019 Earthing Your Home
Jul 12, 2019 Genesis Security Systems developed in Australia
Jun 24, 2019 Affordable Home CCTV
Jun 6, 2019 LED Lighting
Mar 12, 2019 Queensland New Smoke Alarm Legislation

Check out our amazing 9 STAR QUALITY GUARANTEE